FENSTERBAU FRONTALE - NÜRNBERG 16-19/03/2016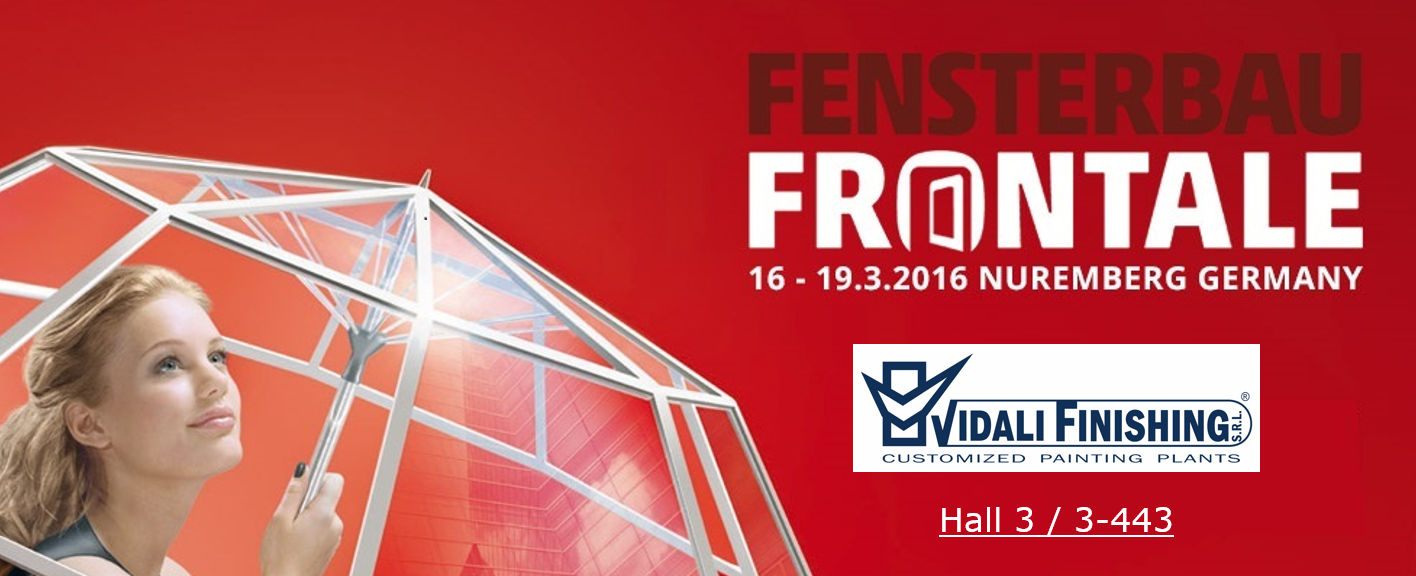 We are pleased to announce that, from 16 to 19 March, we will take part in the FENSTERBAU FRONTALE in Nuremberg.
FENSTERBAU FRONTALE is the world's leading exhibition in the window, door and facade construction sector, including the related technologies, parts and fittings, and the associated machinery and service programme.
Vidali Finishing Srl will be in Hall 3/3-443.
You will find the best, most efficient, flexible and customised solutions for companies only at Vidali Finishing.
Come to see us to learn more about the revolution that we are bringing to the world of PAINTING.
Place and date of the event:
Nuremberg Exhibition Centre, from Wednesday 16th to Saturday 19th March 2016.
Opening times: Every day from 10am to 7pm. Saturday from 10am to 5pm
We look forward to seeing you all there!
For further information and entrance tickets, please contact: riccardo@vidalifinishing.com