FLEXY SYSTEM: PATENTED MODEL
VIDALI FINISHING PRESENTS: "FLEXY"

THE NEW OVERHEAD CONVEYOR FOR THE PAINTING OF WOOD, PLASTIC AND METAL ELEMENTS. PATENTED MODEL.
OVERHEAD CONVEYOR MODEL: FLEXY
Vidali Finishing is pleased to introduce the new overhead conveyor Mod. FLEXY
The FLEXY conveyor meets the needs of flexibility, ductility and speed that characterize the current market.
In normal ring conveyor all the bars are constrained between them and the ring path forces each bar to cross all the work stations in a predetermined order and going through the accumulation tunnel.
The conveyor mod. FLEXY, thanks to a shuttle moving the bars, allows you to work the desired pieces independently, to customize the painting cycle in all its aspects and reducing the time needed for the unnecessary movements. You can only move the bars that you want, you don't have to move all the system bars.
The FLEXY conveyor allows the varnishing with different cycles for each bar and let you work simultaneously in different working areas optimizing in that way the time.
MAIN FEATURES:
Maximum flexibility for the movement of bars, each bar can be moved independently, with no need to make the displacement of the other bars.
Each bar may have a customized painting cycle differently from that of the other bars.
The workstations may be various, allowing to work on them simultaneously even if work time is different in the different stations.
Customized, easily expandable accumulation storage.
The distance between the bars in the storage is customizable, depending on the thickness of the pieces to be painted.
The impregnation area, post flow-coating, is equipped with a small storage with the automatic tilt of bars, so you don't have to change the hooks between impregnation and varnishing.
The FLEXY system is modular, starting with a small investment with the manual handling of the bars, up to fully automatic systems without supervision.
The composition of plants is customizable and expandable.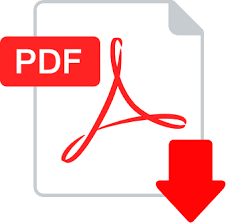 VIDEO